Please Click the Video to Watch This Important, Short Message 
retirement concerns
In this week's Hidden Wealth Review, I want to share the four main retirement concerns that we hear from Baby Boomers and retirees from across the country. These are especially important due to the uncertainly around the current administration and our economy.
How can I protect my income and savings from taxes?
Where can I go for safety and security from a stock market correction or crash?
How do I protect my income and retirement returns from inflation?
How do I protect my wealth (and my children's and grandchildren's wealth) from socialism?
There is a bonanza of Biden proposed tax increases that are coming. There are also recently disclosed plans for another stimulus package, rumored to be $3 trillion to $4 trillion. There are only two ways to raise taxes. One is to raise the revenue that gets taxed as the Trump administration did. This caused the economy to boom! The other way is to raise taxes as the Biden administration is doing. Raising taxes has negative consequences such as higher unemployment and recession.
President Biden plans to pay for the increased stimulus by:
Repealing the Tax Cut & Jobs Act (TCJA) to raise tax rates
Raising the capital gains tax rates
Lowering the estate tax exemption
Eliminating the step up in basis tax treatment
Increasing the capital gains tax rates
It's what you can get done to protect your money from taxes that will predictably save you the most money. It's not too early and it's not too late to get tax smart with a head start.
If the entire TJCA is repealed, taxes are going to increase on more than just those making over $400,000 a year. Tax brackets will increase for those making $80,000 or more a year.
How do I protect myself against the core four retirement concerns?
To learn how to protect yourself against the core four retirement concerns, register for my newly released, Wealth Protection Webinar.
To register for Tuesday's no-cost, no-obligation, log on and learn event, follow these four simple steps:
Go to 

www.RetirementProtected.com 

(or scroll down to the form below).

Select the webinar date/time you prefer.

Enter your information thoroughly – make sure to double check your email address.
Click

"Reserve My Spot!"

to submit, that's it!
Once you've registered, you'll receive an email containing a personal access link to join Tuesday's event. Don't forget to add it to your calendar!
The time to get your retirement tax savings done is in 2021. Imagine, more financial success with having a higher net spendable income. That means less money that you need to pull out of your account, more that you're able to spend and less money going to the IRS. More money to leave to your family!
Joe Biden's tax plans are targeting high income earners, those with large capital gains as well as those with estates valued over $3.5 million. We find those higher income earners of $200,000 or more, those who have saved $500,000 or more and especially those who have a net worth of over $1 million, will benefit the most from our proven solutions with a track record of measurable success.
You've worked hard for your money. Let's get to work on protecting it from the core four retirement concerns.
Register for your preferred webinar time now because these events have proven to fill up fast.
Those who attend this event will receive a complimentary copy of my latest eBook:
The Baby Boomer Retirement Breakthrough-The Unfair Advantage to a Safe and Secure Retirement.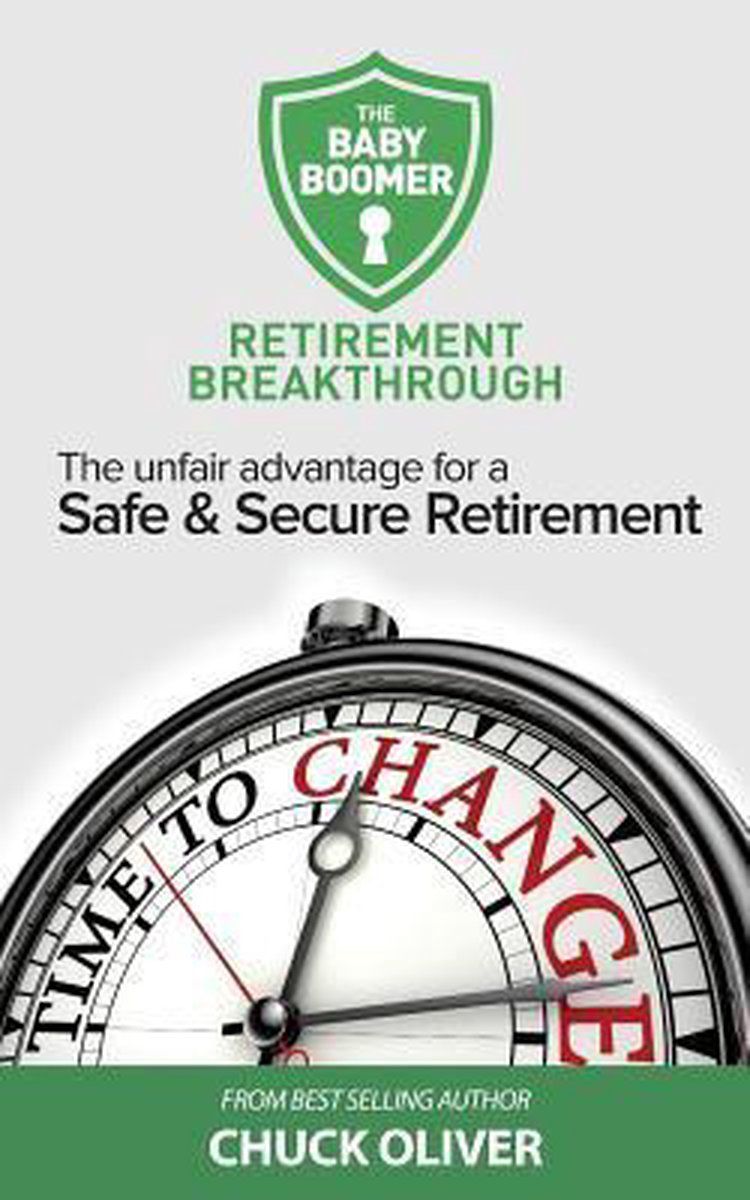 Spouses and Significant Others are Encouraged to Attend This Event Together
Note: We serve Boomers and Retirees all over the Unites States. We have an efficient, supported process to meet online, as have been doing for over 20 years. Our online meetings are private, the access is restricted and we never share our meeting link with anyone who's not a part of the meeting.
Chuck Oliver
Wealth Strategist | Best-Selling Author
We help Baby Boomers and Retirees thrive in retirement through a clear retirement road map that provides market correction and tax protection to optimize income and assets!
www.TheHiddenWealthSolution.com