Please Click the Video to Watch This Important, Short Message 
tax elimination
In this week's Hidden Wealth Review, I teach about risk. The concern over Retirement Risk is what we're hearing from Baby Boomers and retirees across the country. Increased Retirement Risk is being caused by all of the economic uncertainty. Here are just of few of the causes of this uncertainty:
New coronavirus records being set
Continuing debate over and delay of, the next round of stimulus
Higher taxes needed to pay for the stimulus
New state-wide shutdowns impacting the economy
The stock market at an all-time high
Increasing taxes on several levels: local, state and property taxes
In my 24 year career, I've never seen greater Retirement Risk than we have today. I want to teach you a simple acronym using the word RISK.
Retirement

Income

Security

Knowledge
The more Retirement Income Security Knowledge someone has, the more predictable they are of being able to eliminate retirement uncertainty. The benefit of having RISK is the difference of increasing retirement income by as much as 50% and sometimes, more than doubling retirement income.
We are able to help Baby Boomers and retirees thrive in retirement with the key three retirement recipe:
Asset Optimization
Income Maximization
Tax Elimination
One of my favorite topics is tax. We have helped Baby Boomers and retirees save and prevent enormous amounts of tax. These savings sometimes amount to as much as $20,000 or more per year. We do this by either preventing them from falling victim to the Government Gotcha's tax traps or by helping them to undo the tax traps into which they've fallen.
How Can You Get Retirement Tax Smart?
This coming Tuesday, at my Wealth Protection Webinar, I'll be teaching how to increase your Retirement Income Security Knowledge. Learn how you can have 50% or more higher income.
Simply go to www.RetirementProtected.com (or scroll down to the form below) and register for this no-cost, no obligation, log on and learn educational event. Learn how you can have more and leave more by learning the key three retirement recipe for asset optimization, income maximization and tax elimination.
Imagine, less stress, less worry, more financial success and more time with family. You've worked hard for your money. Let's get to work to make sure you keep more of it. Learn how to avoid risk, optimize your assets, maximize your income and have tax elimination.
Our proven solutions have a track record of measurable results. These solutions best support those who have saved $500,000 or more or those who have a net worth of $1 million or more.
To register, follow these four simple steps:
Go to 

www.RetirementProtected.com 

(or scroll down to the form below).

Select the webinar date/time you prefer.

Enter your information thoroughly – make sure to double check.

Click "Reserve My Spot!" to submit, that's it!
Once you've registered, you'll receive an email containing a personal access link to join Tuesday's event. Don't forget to add it to your calendar!
Register for your preferred webinar time now because these events have proven to fill up fast.
Those who attend this event will receive a complimentary copy of my latest eBook:
The Baby Boomer Retirement Breakthrough-The Unfair Advantage to a Safe and Secure Retirement.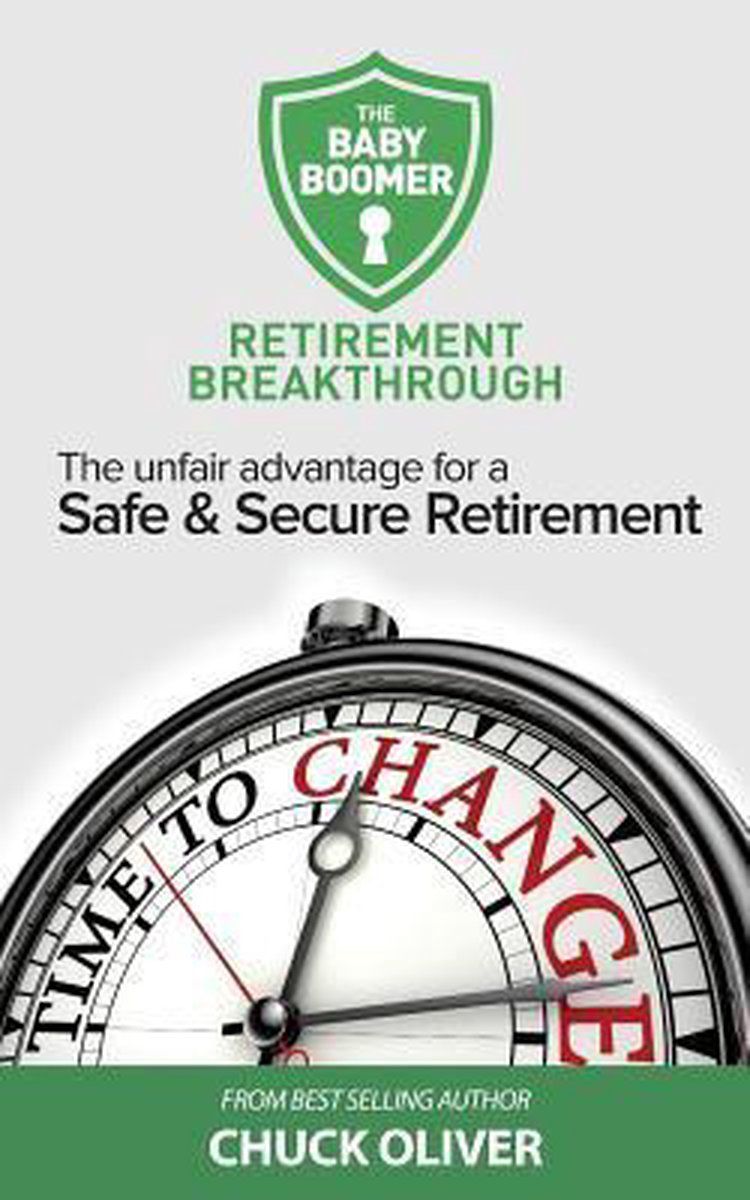 Spouses and Significant Others are Encouraged to Attend This Event Together
Note: We serve Boomers and Retirees all over the Unites States. We have an efficient, supported process to meet online, as have been doing for over 20 years. Our online meetings are private, the access is restricted and we never share our meeting link with anyone who's not a part of the meeting.
Chuck Oliver
Wealth Strategist | Best-Selling Author
We help Baby Boomers and Retirees thrive in retirement through a clear retirement road map that provides market correction and tax protection to optimize income and assets!
www.TheHiddenWealthSolution.com