Please Click the Video to Watch This Important, Short Message 
save your retirement
In this week's Hidden Wealth Review, I bring you some good news in what's been an otherwise somber inaugural week, with much of President Trump's work already being undone. We can't rely on big government and Joe Biden's administration is about big government.
President Biden's proposed $1.9 trillion stimulus is just the beginning. This would be the second highest amount of money borrowed in U.S. history, just behind the $2.2 trillion stimulus passed last March. There is already discussion of more stimulus coming. Treasury Secretary nominee Janet Yellen has already said that she supports the Biden administration's push for major stimulus.
We're all for getting people back to work and keeping businesses open. Those are critical things. However, the number already being discussed for the second round of 2021 stimulus is $1.1 trillion to $1.2 trillion! All this stimulus will eventually need to be paid back and taxes on retirement savings are the go to target.
But I did promise some good news. Janet Yellen came out this week and called for not raising taxes during the first year of the new administration. Instead, she suggested focusing on not taking money out of the economy, but putting money into the economy.
If this is the case, then we, the taxpayer targets, may have just the next eleven, short months to un-tax our incomes and our retirement money. 2021 may be the last best chance to get your money out of the tax system before the unfavorable higher tax conditions arrive!
Our clients, Tom and Kristin, are from Florida. They are in their sixties and they have just retired. They were concerned about market crashes and taxes. Now that they are retired, they know they can't afford to make up for any major losses.
Their priority was to save taxes and protect their savings. We taught them how they could have less risk, earn higher returns and reduce costs, all while eliminating taxes!
Using what they learned, Tom and Kristin increased their wealth by over $1.4 million over the next 10 years. They were able to use institutional money management that reduced their risk and increased their return, they implemented unique private equity savings solutions for outside of Wall Street opportunities and they locked in yields of 7.75% for their fixed portfolio diversification. They've learned and employed indexing solutions that give them unlimited upside market gains with no downside losses. These solutions have averaged over 9.5% the last 10 years. Using a special Tax Cuts and Jobs Act provision, they were able to Roth convert some of their IRA savings to Roth IRA status with no tax.
They have also protected their family from taxes with a Roth alternative account that doesn't force their children to liquidate it within 10 years. This allows them to transfer millions to their children, 100% tax-free!
How can i save my retirement from taxes?
This coming Tuesday, at my Wealth Protection Webinar, I'll be teaching how to insulate your income from the IRS. The Biden tax plan is coming for high income earners and those who have worked hard and saved hard. Register now for this no-cost, no-obligation, log on and learn event at www.RetirementProtected.com (or scroll down to the form below).
President Biden's tax plans are targeting high income earners of $400,000 or more as well as those with estates valued over $3.5 million. We find those higher income earners, those who have saved $500,000 or more or those who have a net worth of over $1 million, benefit the most from our proven solutions.
To register, follow these four simple steps:
Go to 

www.RetirementProtected.com 

(or scroll down to the form below).

Select the webinar date/time you prefer.

Enter your information thoroughly – make sure to double check.

Click "Reserve My Spot!" to submit, that's it!
You've worked hard for your money. Joe Biden's proposed corporate tax increases will cost us all.
Imagine, more financial success, less stress and worry and more financial peace of mind. Learn how to insulate your income from the IRS, eliminate Uncle Sam from your children's inheritance and protect yourself from downside market losses.
Once you've registered, you'll receive an email containing a personal access link to join Tuesday's event. Don't forget to add it to your calendar!
Register for your preferred webinar time now because these events have proven to fill up fast.
Those who attend this event will receive a complimentary copy of my latest eBook:
The Baby Boomer Retirement Breakthrough-The Unfair Advantage to a Safe and Secure Retirement.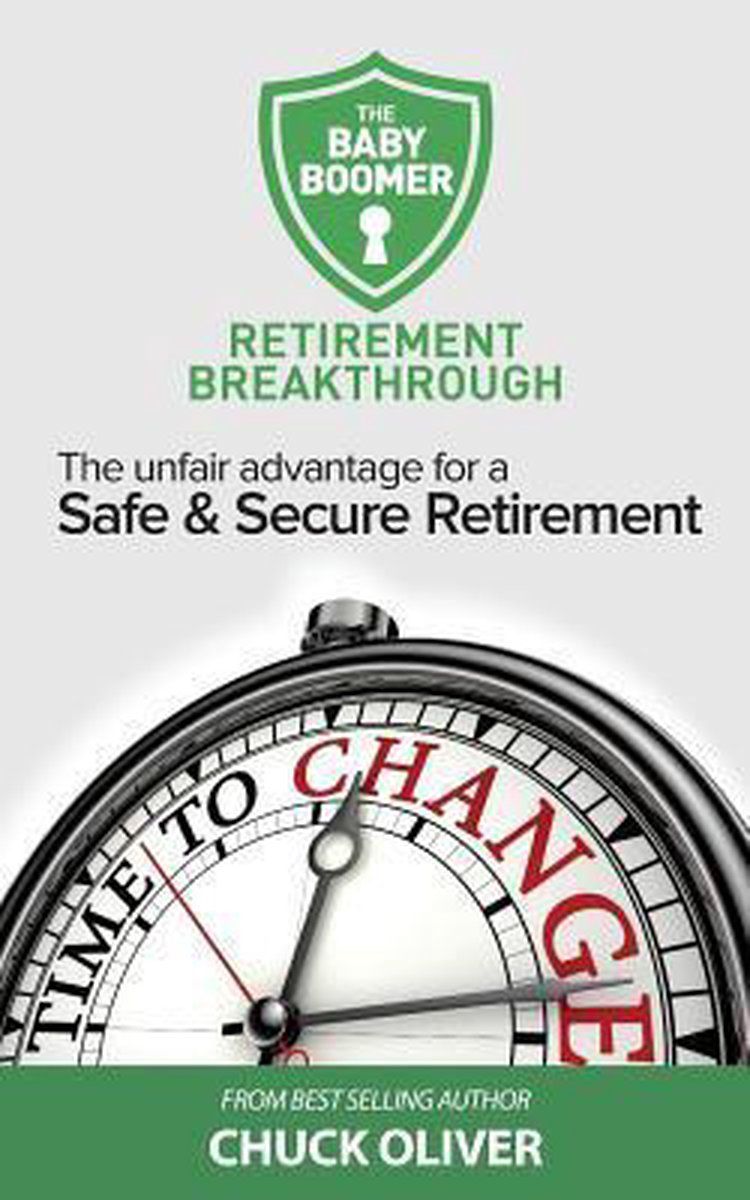 Spouses and Significant Others are Encouraged to Attend This Event Together
Note: We serve Boomers and Retirees all over the Unites States. We have an efficient, supported process to meet online, as have been doing for over 20 years. Our online meetings are private, the access is restricted and we never share our meeting link with anyone who's not a part of the meeting.
Chuck Oliver
Wealth Strategist | Best-Selling Author
We help Baby Boomers and Retirees thrive in retirement through a clear retirement road map that provides market correction and tax protection to optimize income and assets!
www.TheHiddenWealthSolution.com